Our Team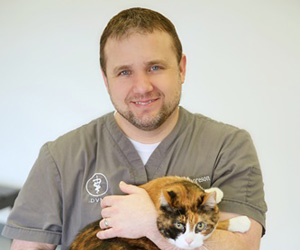 Dr. Thoreson
Sr. Veterinarian
Dr. Phil Thoreson has been practicing veterinary medicine for over 10 years. He attended South Dakota State University where he graduated with honors with a major in Animal Science. The state of South Dakota offers tuition assistance to the top 6 South Dakota students accepted into Iowa State University's College of Veterinary Medicine and Dr. Thoreson had the honor of being among those six. After graduating with his DVM in May of 2006, Dr. Thoreson returned to South Dakota where he practiced at a mixed animal clinic serving not only cats and dogs, but horses, cattle, pigs, sheep and goats for four years. Dr. Thoreson loves the low cost veterinary model and truly enjoys helping people and their pets get the care they deserve. ValueCare Veterinary Clinic opened its doors in May 2013 and is based on rendering high quality, basic medical care at a price that more people can afford.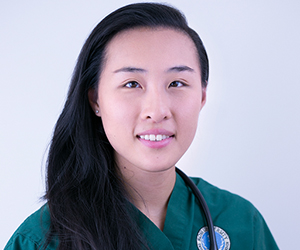 Dr. Chan
Veterinarian
Dr. Katie Chan graduated from Ross University School of Veterinary Medicine in 2020 with high honors. After completing her pre-clinical curriculum at Ross University, she was placed at University of Wisconsin-Madison School of Veterinary Medicine where she completed her final year of clinical training. Dr. Chan started off as a veterinary assistant with us and is now returning as a veterinarian. She is extremely excited to meet all of your furry family members. Her interests lie in preventative care and soft tissue surgery.

During her free time, she enjoys indoor rock climbing, going on hikes, PC gaming, learning about photography, traveling, relaxing with her cat (Evie), and spending time with friends and family.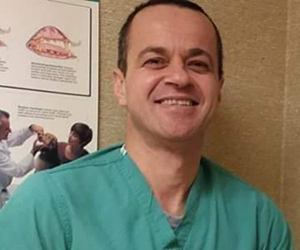 Dr. Dahmeh
Veterinarian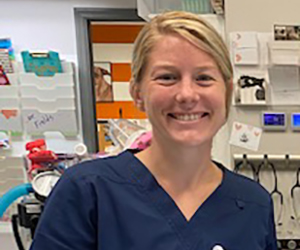 Dr. Fields
Veterinarian
Dr. Rykhus
Veterinarian
Dr. Natalie Rykhus is a graduate of Kansas State University College of Veterinary Medicine. After spending 8 years in Kansas, Dr. Natalie returned to her home state of Minnesota to practice veterinary medicine. She has experience practicing veterinary medicine on both large and small animals. She loves meeting both clients and their furry family members! She, her husband, and her son live with a sweet rescue Greyhound named "Dynah," and two mischievous barn kitties named "Finley" and "Swiss Roll." In her spare time, Dr. Natalie enjoys spending time with family and friends, visiting national parks, and training for marathons - her goal is to run a marathon in each of the 50 states!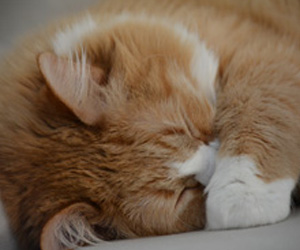 Ann G
Certified Veterinary Technician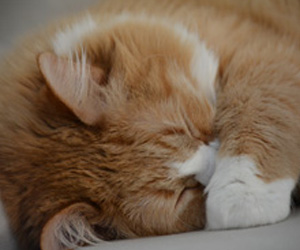 Carrie D
Veterinary Assistant
Carrie joined our team in 2019 as reception staff and transitioned to working more hands on as veterinary assistant. She is active in pet rescue and fosters for a local MN rescue where she enjoys fostering the medical and behavioral special needs dogs, as well as hospice cases. Her Fur-Family includes 2 paralyzed dogs (Cookie and Reyah), a Pitbull (Tucker) and a Shih Tzu (Lilly). She is thrilled to be working in a field that brings her passion for animals into her every day life.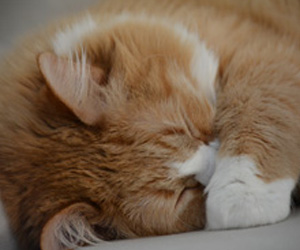 Christine S
Veterinary Technician
Katelyn S
Veterinary Technician
Katelyn joined our team in 2019 and enjoys greeting and interacting with our clients - both two-legged and four-legged! She and her family share their home with 2 lab mixes and a Ragdoll kitty, and she is mom to a beautiful paint horse named Ivy. In her spare time, she enjoys photography, horse training, reading, sculpting, water colors, karaoke and exploring the outdoors.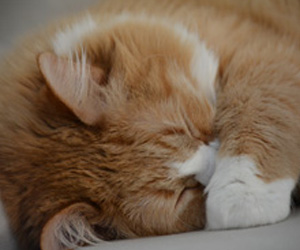 Kylie C
Veterinary Assistant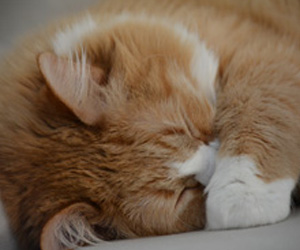 Morgan S
Veterinary Technician
Morgan is one of our most compassionate vet techs. She has two dogs, a cat, a fish, two ferrets and six chickens. In her spare time she loves star gazing and is an avid Harry Potter memorabilia collector. She loves helping her grandpa with his bee's on his hobby farm and makes the most tasty and beautifully decorated cookies we've ever tried!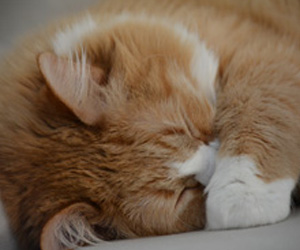 Sarah E
Veterinary Technician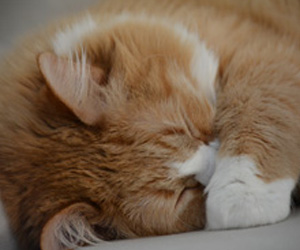 Shauna M
Certified Veterinary Technician
Xenia
Certified Veterinary Technician
Xenia's passion for animals shows every day. She diligently cares for each of our patients and loves working with them so much that we frequently see her on her day off! Xenia owns her own Pet Boarding business, fluently speaks Spanish, and is learning Italian. She loves sharing her home with her American Bulldog, Petunia and Persian cat, Josephine. She has spent many years helping rescue organizations and many have spent time at her home waiting for their forever homes or recovering from surgery.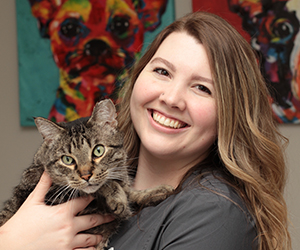 Alicia C
Assistant Manager - Richfield
Angie
Clinic Manager - Chaska
Angie enjoys greeting all of the friendly faces that come through our doors! She has been on our Team since 2015 and has a lifelong love of animals! Angie enjoys traveling with her family! She shares her home with her husband, two children and two dogs.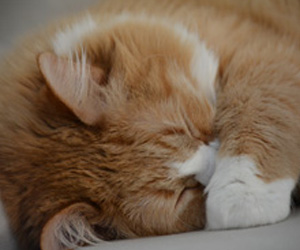 Jennifer E
Clinic Manager - Richfield
Jennifer joined ValueCare in 2020 as the Richfield Clinic Manager. Prior to ValueCare, she was an Operations Manager at the University of Minnesota. She is a graduate of the University of Minnesota, where she majored in Animal Science. Jennifer currently lives in Apple Valley with her husband, two boys, dog (Vader), and guinea pig (Hot Dog). During her free time, Jennifer enjoys reading and spending time with family and friends.
Kimberly T.
Assistant Manager - Chaska
Kimberly joined our reception team in 2017 and is our number one foster fail parent! She fell in love with cats & dogs that were in need of homes and decided her home, along with her 14 year old son, was the best fit! Kimberly enjoys interacting with clients, patients and her coworker family. She also loves photography, warm weather, scary movies, home projects and crafts. Pictured with Kimberly is our resident cat, Phyllis. Phyllis is 17 years old and helps keep everyone's lap warm with her snuggles. She is also happy to help you eat your meal, drink out of your cup and is loved by all! She is the perfect clinic cat as she never tries to sneak outside and is welcoming to all the friends that are here to be seen!
Claudia P
Scheduling Specialist
Claudia is one of our friendly and helpful scheduling specialists. She has two dogs and 4 cats of her own and has fostered many kittens! She loves spending time outdoors hiking, paddle boarding, goat yoga, camping and gardening. She makes homemade soaps and candles that have the richest fragrances! We are lucky to have Claudia on our team!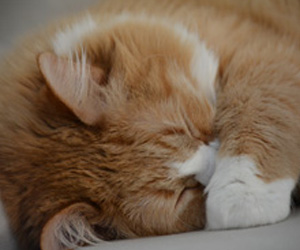 Jason V
Scheduling Specialist
Jason is one of our extremely helpful scheduling specialists. He loves cycling, flying kites with his cat, Reginald, and his passion is cat photography. He also makes his own beard balm with all natural, vegan ingredients.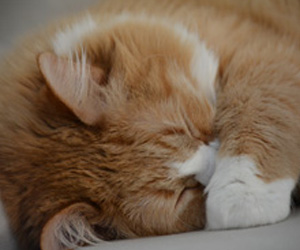 Meghan L
Scheduling Specialist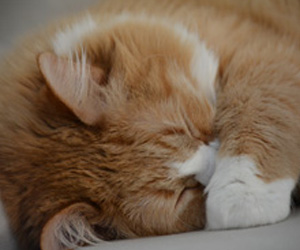 Sydney L
Scheduling Specialist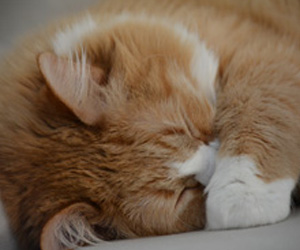 Valerie P
Scheduling Specialist
Valerie joined our receptionist team in 2021. Prior to ValueCare, she worked as a Clinic Assistant at VIP Petcare. Valerie grew up in Arkansas and moved to Chaska, Minnesota her sophomore year of high school where she later graduated in 2020. She is currently an undergraduate at the University of Minnesota and resides in downtown Minneapolis. Valerie loves to spend time with her German Shepherd, Salem and travel around the world to scuba dive with her family.
Shari
Owner of Shari's Grooming