ValueCause Rescue at ValueCare
What We Do
Our passion for rescue led us to create ValueCause Rescue! The mission of ValueCause is to help support people and animals in their time of need, by providing resources and/or alternatives for owners, education, and raise awareness for these animals. We rescue the old, the sick and injured, the used-up by breeders, the forsaken. We nurse them, bring them back from the brink, and give them another chance.

We are a no kill rescue and we believe these animals make the very best pets because somehow, some way, they understand we are here to help and make them better. Through education and community outreach, we can work to help people keep their pets when owners face health, behavior, and financial hardship with their furry family members. We strive to be well known in our community for integrity and one that makes a positive difference. We want to help save lives of the homeless and bless them with a forever home.
Our Adoption Center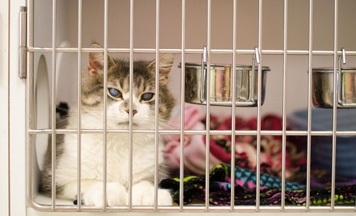 Our Adoption Center is open to the public during business hours! Stop by to meet our kitties! Our cats and kittens are fully vetted and the adoption fee covers the costs of their vetting. Each cat/kitten that comes into our care receives:

- 3 Distemper Vaccinations
- Rabies Vaccination
- FIV/Feline Leukemia Testing
- Parasite Control (Frontline & De-worming)
- Spay / Neuter

Our Adoption Fee is $95 for adult cats and $140 for kittens. We enjoy sitting down with each and every family and visiting about who would make the best fit for their family. We also offer a 100% refund if he/she doesn't make a good fit. We want to make sure that each of our feline friends ends up in a home that is a perfect fit for them!